"I'm dreaming of a fright Christmas…" This December, Arrow Video ensures horror fans will have a stocking stuffed with terrifyingly good treats, with a selection of tasty and controversial American independent chillers, a very creepy house full of horrors, plus a special edition release of a classic shocker from the king of horror.
First up in December, there's Matt Cimber's 1976 censor-bothering cult classic The Witch Who Came In From The Sea, where Millie Perkins gives a tour de force performance as a young woman whose bizarre and violent fantasies start to bleed into reality, in this shocking and sometimes lurid horror gem, fully restored by Arrow into all its disturbing, gory glory.
December sees more violence and madness from the 1970s, with Malatesta's Carnival of Blood, directed by Christopher Speeth, about a family arriving at a dilapidated fairground in search of their missing daughter, only to find themselves at the mercy of cannibalistic ghouls lurking beneath the park. Featuring a brand new 2K restoration, this is a horror oddity that must be seen to be believed.
Next up, The Premonition, director Robert Allen Schnitzer's 1976 tale of psychic terror in which five-year-old Janie is snatched away by a strange woman claiming to be her long-lost mother. With brand new extras and newly commissioned artwork, this is a rare chance to watch an arcane slice of long-lost American cinema.
Also in time for Christmas, the much-loved comedy horror House films are reissued, with all the titles in the franchise given sparkling new transfers, and each special edition loaded with more extras than you could fit in an attic. Steve Miner's original House film from 1985, stars William Katt as a writer who inherits the titular property; in the first sequel House II: The Second Story, young Jesse (Arye Gross) moves into an old family property where his parents were mysteriously murdered years before; House III: The Horror Show stars Lance Henriksen in the most terrifying instalment yet, now fully uncut for the first time on home video;1992′s bonkers and brilliant House IV rounds out the series of highly entertaining ghostly goings on and ghoulish antics.
Finally in December, one of the defining horror films of the 1970s, Brian De Palma's adaptation of horror legend Stephen King's debut book Carrie, about a young girl with telekinetic powers wreaking havoc on her high school bullies. This stunning experience in terror is restored in 4K from the original negative and looks better than ever in this definitive, extras-laden release.
The Witch Who Came In From The Sea – on Blu-ray and DVD on 5 December 2017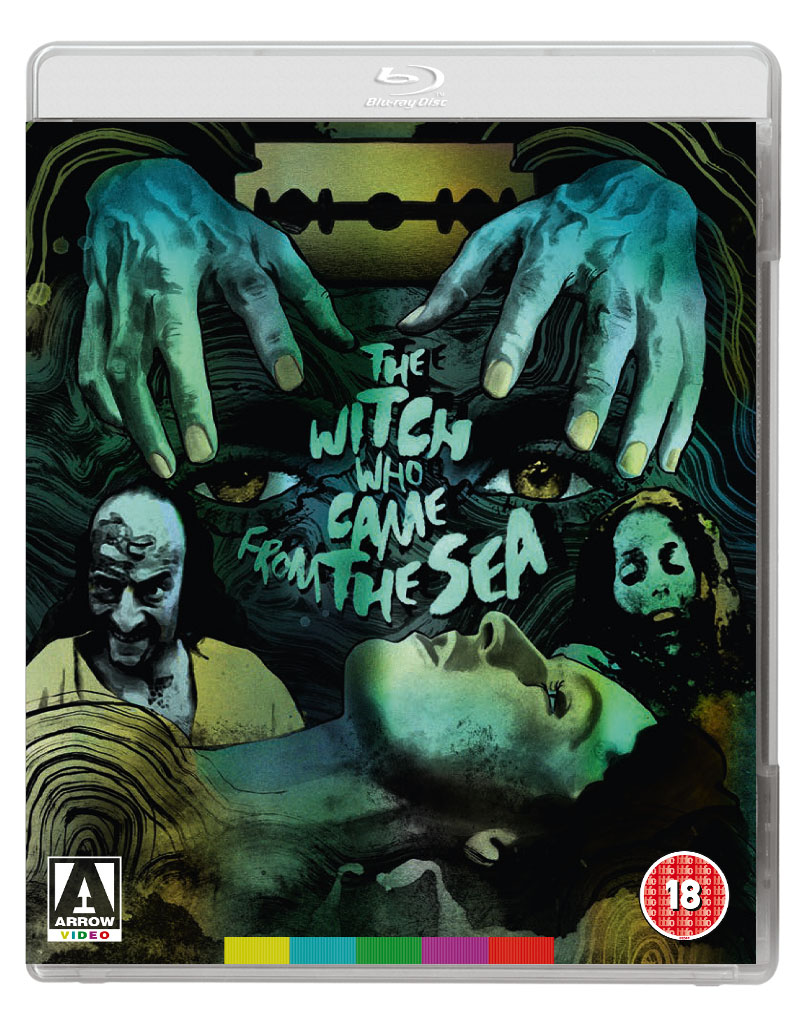 Millie Perkins (Cockfighter) gives an extraordinary, unsettling and breathlessly erotic performance as an unhinged woman whose memories of childhood abuse spiral out of control into a murder spree, prefiguring Isabelle Adjani's descent into madness in Possession. Matt Cimber's unique and unclassifiable art house horror features a couple of jaw-dropping sequences that caused it to foul of the censors during its initial cinema and home video releases. It has been fully restored here by Arrow, showing off the superb cinematography of Dean Cundey (who would go on to film John Carpenter's The Thing), for this extant re-issue featuring audio commentaries and a brand new documentary, that is a must for fans of cult curios.
Malatesta's Carnival of Blood – on Blu-ray + DVD on 5th December 2017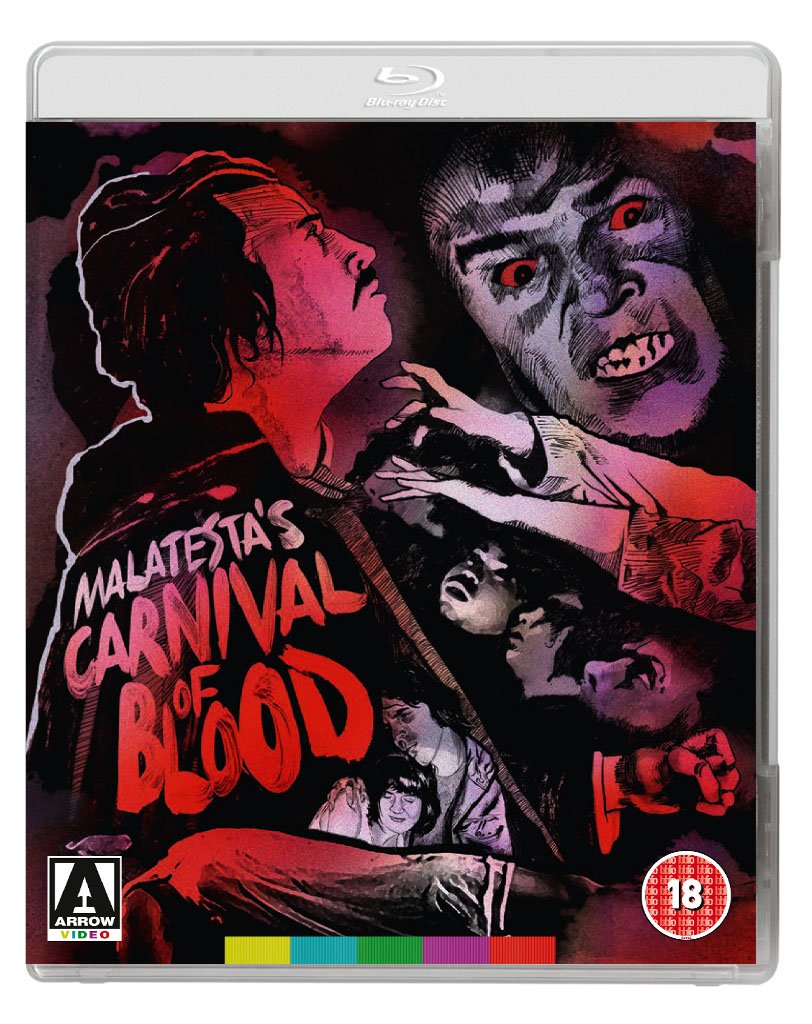 'A rollercoaster ride to bloody death', featuring an appearance by Fantasy Island and Forbidden Zone's Hervé Villechaize, this little known horror is a treat for lovers of the fairground terrors of Carnival Of Souls and Funhouse. A strangely compelling piece of celluloid dementia, that has that has unjustly languished in obscurity, it is released here in a brand new 2k restoration, with a reversible sleeve, and extras including new interviews with director Christopher Speeth and writer Werner Liepolt.
The Premonition – on Blu-ray + DVD on 5th December 2017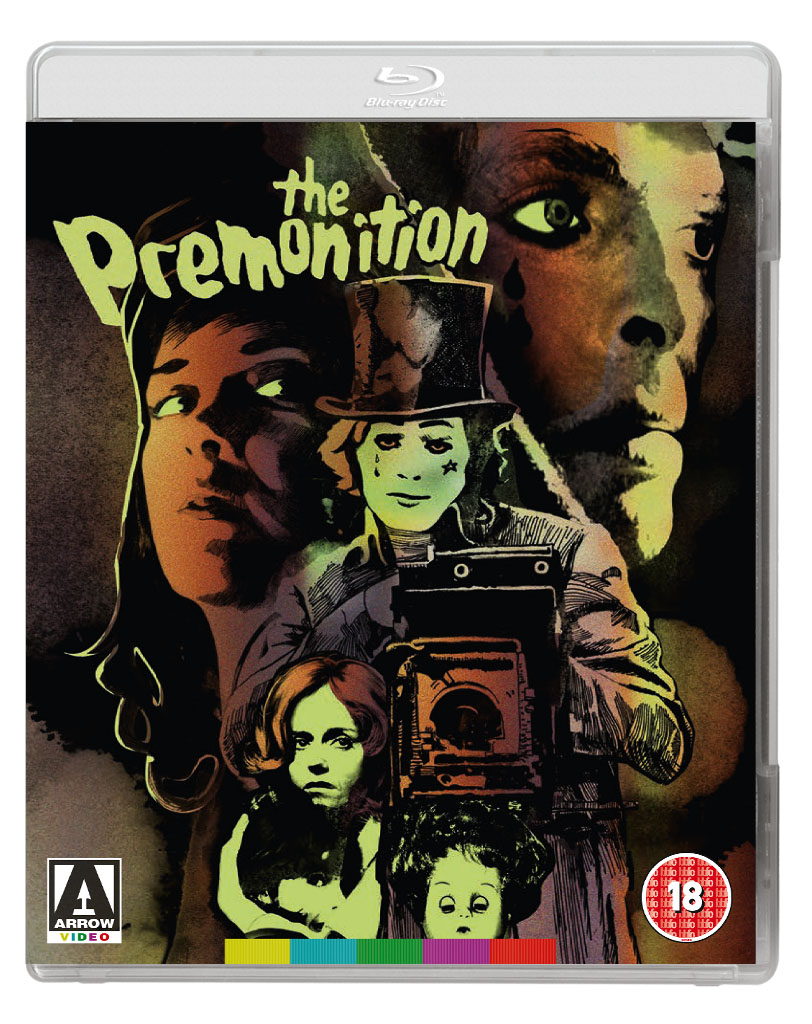 It's Alive! star Sharon Farrell and prolific genre actor Richard Lynch (Bad Dreams) head up the cast in this utterly unique, hypnotic, unpredictable and moving low-budget wonder about a foster mother attempting to find a young girl who has been kidnapped by her crazed biological mother. This long-buried horror thriller – that has more than a touch of another December Arrow release, Carrie, about it – comes with a host of extras including a new commentary and interview with the director, as well as a selection of his short films, and brand new sleeve artwork.
House – on Blu-ray and DVD on 11 December 2017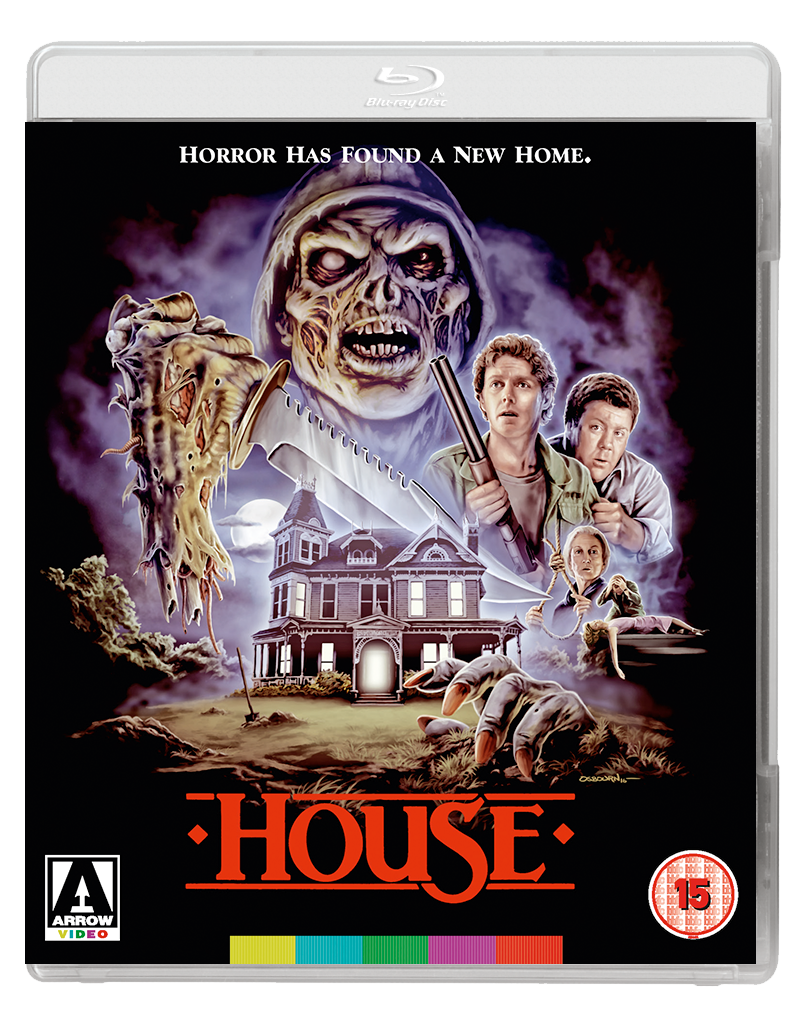 Steve Miner, the producer behind the original Friday 13th, and director of parts two and three of that series, had a huge hit with the comedy horror House in 1985, written by Fred Dekker (Night Of The Creeps, The Monster Squad), and starring William Katt (star of this month's release Carrie) as a writer trapped in a haunted house. This brand new restoration includes a documentary on the making of the film, the short story it was based on, and audio commentaries from Steve Miner, producer Sean S. Cunningham and William Katt.
House II: The Second Story- on Blu-ray and DVD on 11 December 2017
Following on from the original 1986 horror classic, this sequel relocates the terror to a sprawling mansion where multiple dimensions converge – all of them terrifying! Featuring a splendid cast including John Ratzenberger from Cheers, Amy Yasbeck (The Mask), and TV host Bill Maher, this newly restored deluxe Blu-ray edition is the horror sequel that offers up even more thrills and chills than its predecessor and comes with a brand new making-of documentary.
House III: The Horror Show – on Blu-ray and DVD on 11 December 2017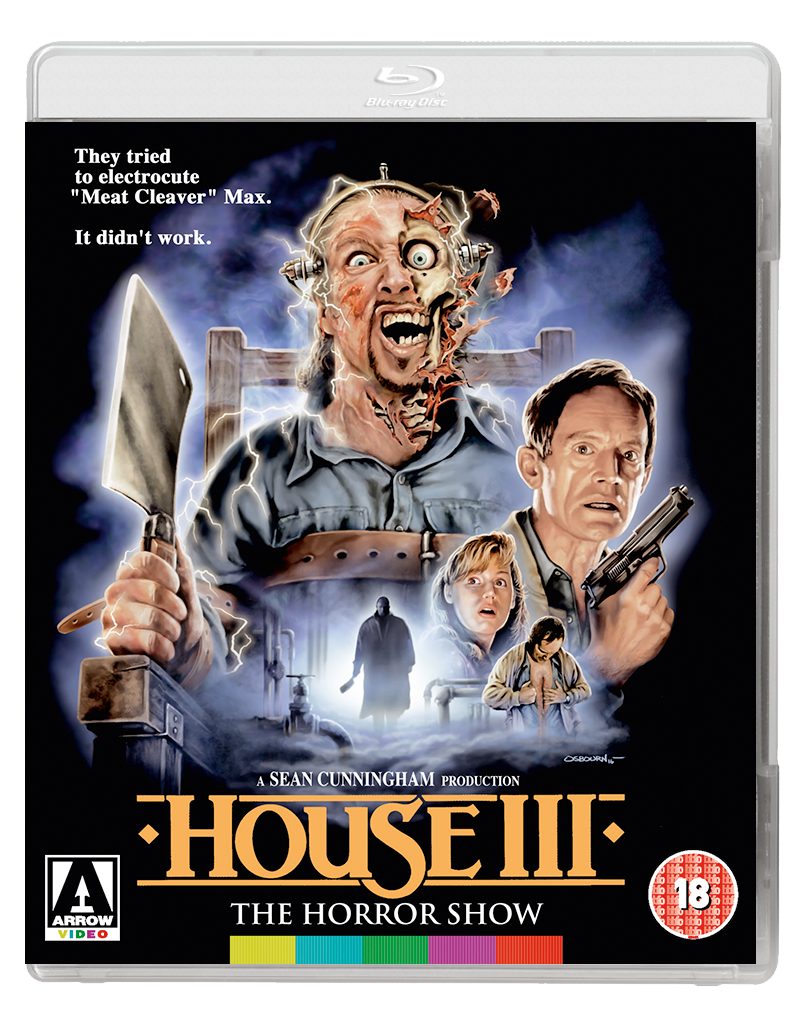 Starring horror legends Lance Henriksen (Near Dark) and Brion James (Scanner Cop), produced by Sean S. Cunningham (Friday the 13th) and directed by James Isaac (Jason X), House III was released in the US as The Horror Show, where it was hacked by the US censors for its gratuitous gore sequences. Now it's been lovingly reinstated for this definitive release from Arrow Video, with extras including a new featurette on the gore effects, behind the scenes footage, a reversible sleeve, as well as the original US cut.
House IV - on Blu-ray and DVD on 11 December 2017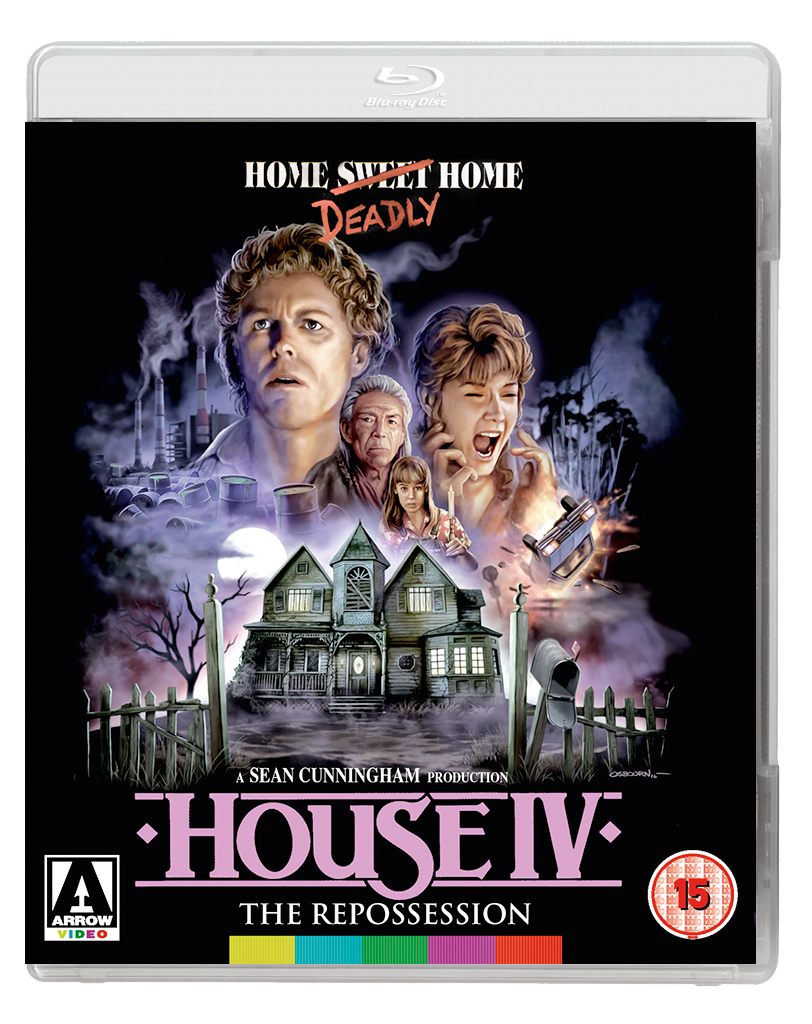 The action packed final film in the series features scenes to sicken and stupefy in equal measure (the appearance of a ghoulish singing pizza is a particular standout), and might just be the barmiest of them all. The release includes a brand new documentary featuring interviews with director Lewis Abernathy,  producer Sean S. Cunningham, William Katt, Kane Hodder and composer Harry Manfredini, as well as a reversible sleeve featuring original and newly commissioned artwork.
Carrie – on Limited Edition Blu-ray on 11th December 2017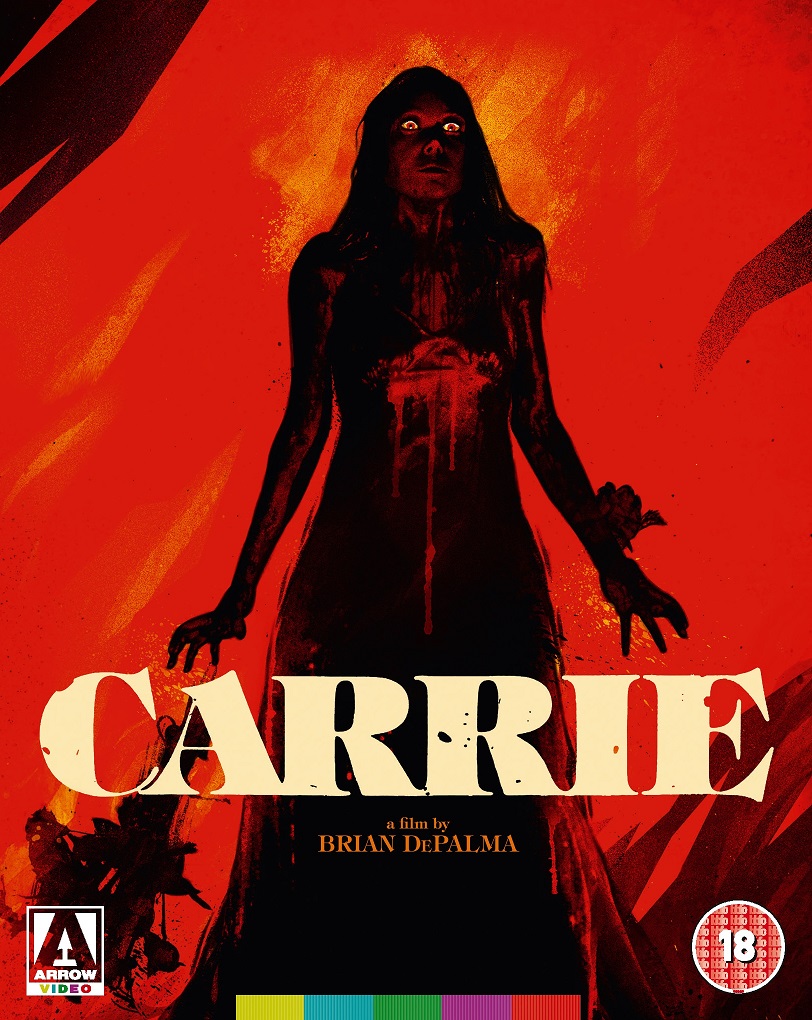 In 1976, Stephen King's first novel, the story of Carrie White, a troubled young girl who discovers she has telekinetic powers, was adapted for the big screen, directed by hotshot film maker Brian De Palma. It proved a massive hit, launched De Palma into the A-list of directors and led to a stampede of King films in its wake. To this day Carrie still has the power to thrill and shock, with its buckets of blood, split screen carnage and a killer jolt of an ending. Stars Sissy Spacek and Piper Laurie picked up Oscar nominations for their performances,and future stars such as Amy Irving, John Travolta and Nancy Allen were given their first major roles in the film. This new release of the iconic film includes extensive featurettes on the making of a horror classic, as well as a deluxe 60-page booklet on the film.