This December Arrow Academy presents an exquisite German comedy drama,  a delightful Parisian comedy, a timeless Billy Wilder classic, and a box set from Éric Rohmer, featuring pristine prints of some of the French master's unmissable films.
The releases come with new and archival extras, exclusive interviews and specially commissioned artwork, meaning a splendid Christmas is guaranteed for discerning film fans.
First up is  Amour Fou, a blackly comic and beautifully filmed German comedy drama from Jessica Hausner (writer and director of the award-winning Lourdes), about a melancholy poet in Romantic era Berlin who sets out to a find woman to join him in his bid to end it all. He is, as he puts it, 'not looking for a partner in life, but in death'.
Lost In Paris is a hilarious, whimsical treat about a Canadian woman who goes to Paris after receiving a letter from her aunt asking for help, and ends up involved with a curious and colourful tramp. Acclaimed duo Dominique Abel and Fiona Gordon mix an unexpected romance with extraordinary slapstick and visual comedy that recalls the cinema of Chaplin and Tati.
Arrow Academy also release The Apartment, starring Jack Lemmon and Shirley MacLaine in Oscar-nominated performances  as a couple who start an unlikely romance in late-1950s Manhattan. A note perfect production that went on to win Best Picture at the 1961 Academy Awards, many regard this as Billy Wilder's best work.
Finally in December, the ultimate Christmas gift for Francophile cineastes, The Éric Rohmer Collection box set, featuring some of the best works from this utterly unique and highly-influential auteur, who was a leading light of the French New Wave. The collection of films is released on a highly collectable Limited Edition Blu-ray box set, beautifully packaged and loaded with extras, including and a lavishly illustrated booklet with new writing on the film.
Amour Fou – released on Blu-ray and DVD on 4 December 2017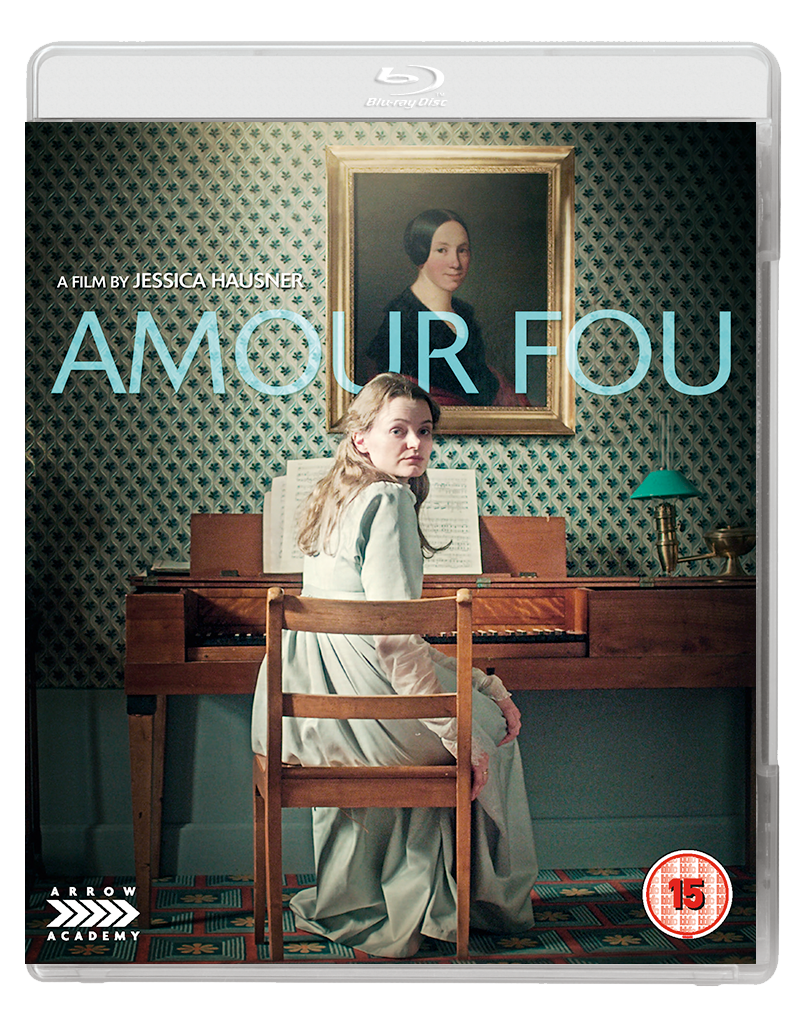 This unusual, profound and picturesque comedy of manners, about a suicidal poet searching for a mate in 19th century Berlin, is a strangely life-affirming blend of Wes Anderson and August Strindberg. Gorgeously crafted by award-winning director Jessica Hausner (Lourdes), this understated 'romantic comedy' is wonderfully played in by Christian Friedel (The White Ribbon) and Birte Schnoeink (Lore) is the highly unusual lovers.
Lost In Paris – on Blu-ray and DVD on 4 December 2017

This wonderfully funny fish out of water comedy, with a Canadian librarian searching for her missing 88-year-old aunt on the streets of Paris, is written, directed by and stars the sublimely talented duo Dominique Abel and Fiona Gordon (The Fairy, Rumba), who, in the film end up on all manner of extraordinary adventures in search of a missing woman. A sheer delight from start to finish, this quirky gem is sure to delight fans of Amélie and Paris je t'aime.
The Apartment – on Limited Edition Blu-ray on 11 December 2017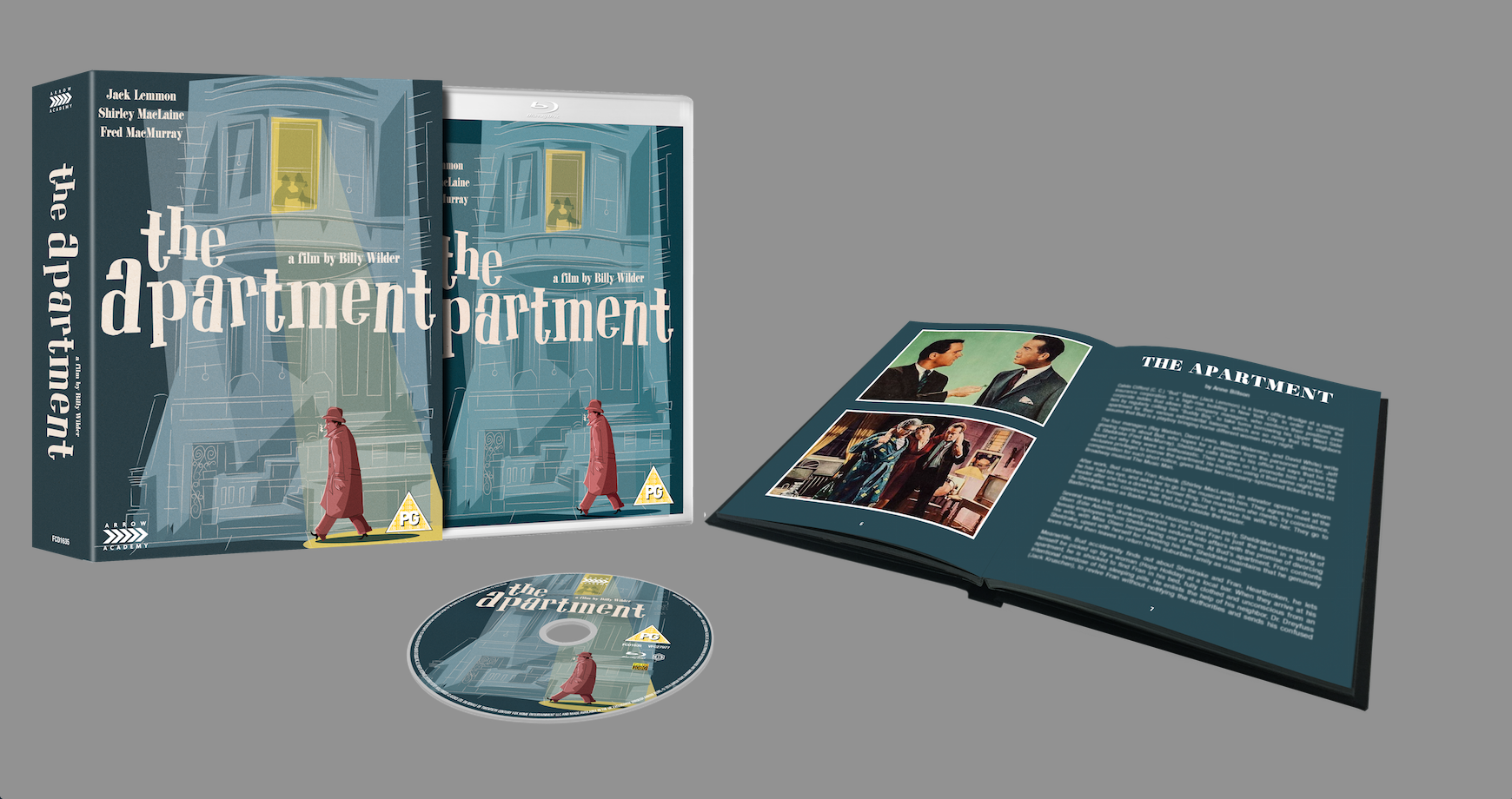 Billy Wilder's wondrous comedy drama, starring Jack Lemmon and Shirley MacLaine, sees the director, along with co-writer I.A.L Diamond, at the height of their powers. Fresh off the triumph of Some Like It Hot, Wilder and Diamond crafted a bittersweet film that swept the boards at the Oscars, including wins for Best Picture, Best Director and Best Screenplay.
The Éric Rohmer Collection – on Limited Edition Blu-ray on 11 December 2017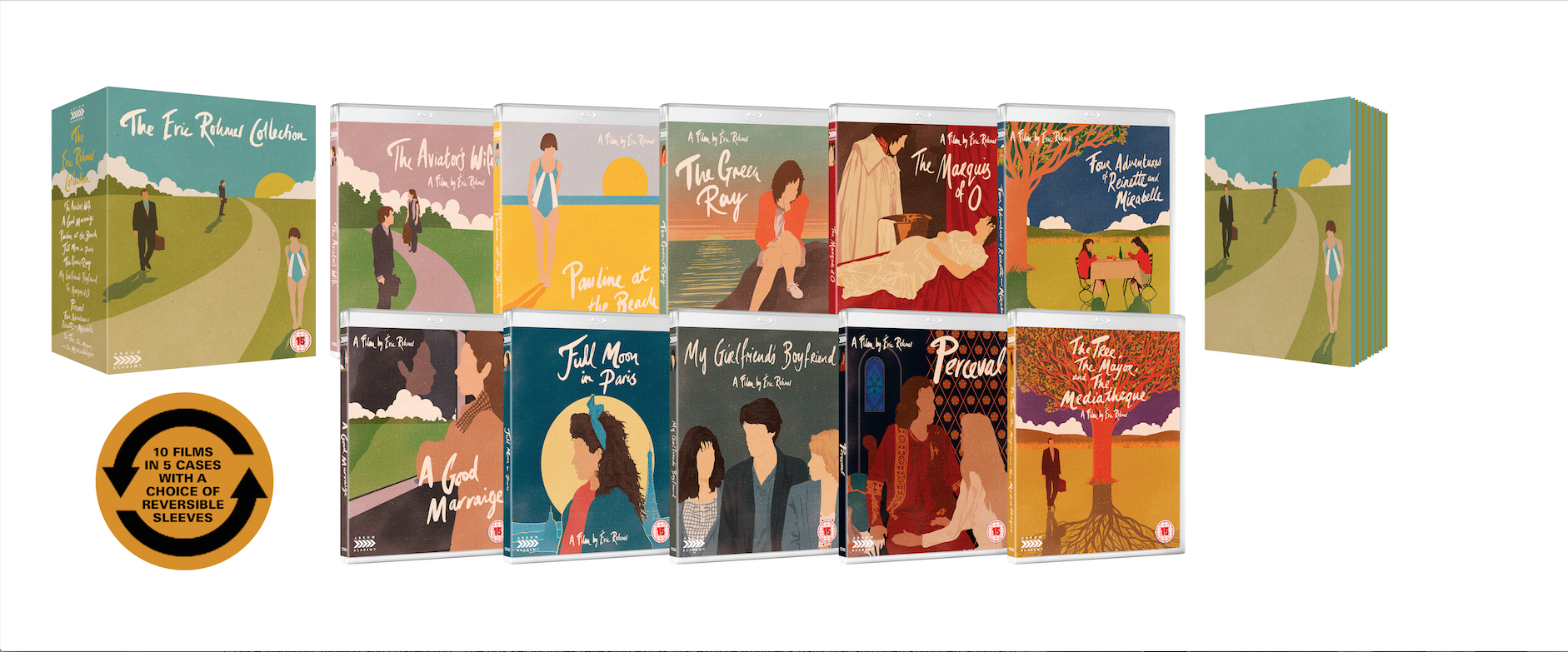 Iconic French filmmaker Éric Rohmer is celebrated in this box set that collects some of the idiosyncratic director's best works – the complete six-film Comédies et proverbes series, The Marquise of O…, Perceval, Four Adventures of Reinette and Mirabelle and, making its UK debut in any format, The Tree, the Mayor and the Mediatheque. A pioneer of the cinema of mood and subtlety, Rohmer's enigmatic dramas are at once involving, moving and challenging.  The box set includes revealing extras that explore Rohmer's particular and often shrouded approach to filmmaking.