Arrow Academy continues to release some of the most important films and TV shows from around the world this October with four amazing titles in definitive Blu-Ray, DVD and Dual Format editions.
Continuing with their collection of Woody Allen titles on Blu-Ray, October sees the UK release of Love and Death and Sleeper, both starring Allen and longtime collaborator Diane Keaton. While Love and Death is Allen's satirical ode to the Russian literature he loves, Sleeper is a dystopian look into the future as Allen discovers a world where all men are impotent and all women are frigid.
Later in the month, Arrow Academy releases the final film of the late Andrzej Żuławski, Cosmos, to cinephiles in spectacular Blu-ray and DVD formats. Cosmos blends French farce with a knowing reflection on the absurdities of humanity to create a fascinating and beguiling experience.
Lovers of the small screen, meanwhile, will relish the chance to get their hands on Dekalog and Other Television Works, which explores the television career of Krzysztof Kieślowski through all 10 episodes of Dekalog (presented here in a beautiful 4K restoration) as well as compiling almost all of Kieślowski's TV work.
Arrow Academy editions combine wonderful restorations, the highest quality presentations and fascinating extras and special features to create a really unique and interesting experience for lovers of film and TV from across the globe.
Love and Death – on Blu-Ray on 3 October 2016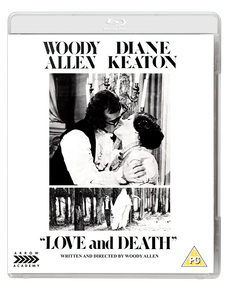 Woody Allen's passion for Russian literature is well known and in Love and Death the director gently roasts the novels he loves through this hilarious spoof. For fans of Allen, Love and Death, originally released in 1975, proved a turning point in the director's work as it matured and became more accomplished.
Sleeper – on Blu-Ray on 3 October 2016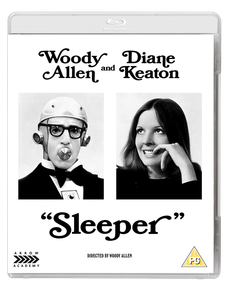 In the 1973 film Sleeper, Woody Allen explores his vision of a dystopian future as he plays a 1970s man who wakes up from a coma 200 years into the future to find himself in a police state ran by a mysterious leader.
Cosmos – on Blu-Ray and DVD on 10 October 2016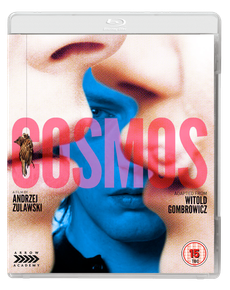 The final film of Andrzej Żuławski is presented here in a High Definition digital transfer, with a new subtitle translation approved by the director himself. This stunning edition features an array of extras to give a deeper insight into one of his most enticing works.
Dekalog and Other Television Works – on Dual Format Blu-Ray + DVD on 17 October 2016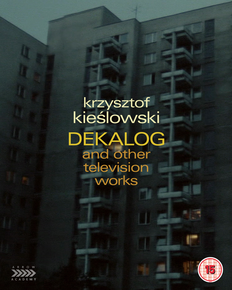 This amazing box set compiles all of Krzysztof Kieślowski's television works including 4K restorations of all 10 episodes of Dekalog, his first professional short and four feature-length pieces, all revealing Kieślowski's shrewd observations of human nature.
All the titles above are available to pre-order from Arrow and Amazon respectively.