Winter chills mean just that this November, as Arrow Video release a snowy horror sci-fi, a contemporary thriller, a Fifties sci-fi frightener, as well as a jailhouse classic, a cult Brit crime comedy, and a limited edition collection of a Japanese auteur's early works.
Plenty to keep the cold from the door for film fans!
First up, the end of October sees the Blu-ray premiere of The Villainess, an extraordinary Korean actioner about a former assassin (Thirst's Ok-bin Kim) whose past comes back to haunt her. Exploding onto the screen in a kinetic flurry of hyper-stylised action, this is a stunning vengeance film that draws its inspiration from western classics including Nikita and Kill Bill.
In November, Michael Caine and Mike Hodges, the star and director of British classic Get Carter, reunite for 1972′s Pulp, a crime comedy about a paperback writer inadvertently drawn into the world he writes about.The DVD and Blu-ray release of this neglected gem (a favourite of author J.G. Ballard) features a brand new, and long overdue, 2K restoration from original film elements, supervised and approved by the director of photography Ousama Rawi, produced by Arrow Films exclusively for this release.
Next up, The Incredible Shrinking Man, Jack Arnold's superlative adaptation of Richard Matheson's sci-fi novel, about a man, who, whilst on a holiday cruise with his wife, finds himself enveloped by a luminous mist – which causes him to start shrinking at an alarming rate. The release includes a documentary on director Arnold (It Came From Outer Space), and an interview with the son of I Am Legend scribe Matheson.
More sci-fi horror this month, with the Standard Edition Blu-ray release of John Carpenter's creature feature The Thing from 1982, that mixes wintry chills with mind-blowing special effects, quotable dialogue and a career best performance from Kurt Russell as part of an all-male research crew in Antartica, besieged by a terrifying, shape-shifting creature. This release is packed with extras, including an all-new documentary on the film, and features a stunning 4K transfer supervised by Carpenter and director of photography Dean Cundey.
More 'men stuck together' this November in the shape of Animal Factory, a searing look at life inside a maximum-security prison, directed by Steve Buscemi and starring Willem Dafoe and Edward Furlong. This was Buscemi's second stint in the director's chair and sees him marshalling a formidable ensemble cast, for a powerful and sincere account of the men caught up in the penal system.
The late great Japanese director Seijun Suzuki is celebrated with the release of Seijun Suzuki: The Early Years. Vol. 1 – Seijun Rising: The Youth Movies. With a career spanning half a century, the prolific Suzuki was famous for his wildly entertaining, offbeat and innovative Japanese crime dramas. Here, the B-movie maverick's early youth movies are presented in a limited edition Dual Format collection, along with 60-page illustrated collector's book.
The Villainess – on Blu-ray + DVD on 30 October 2017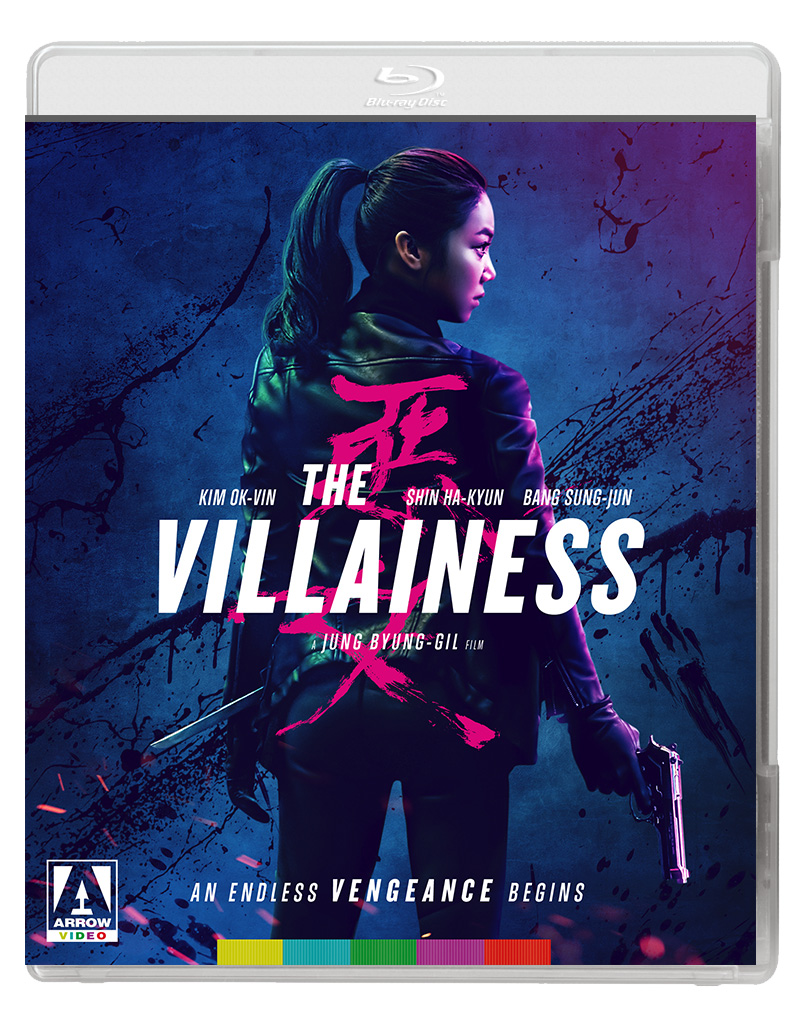 Korean director Byung-gil Jung follows up his extraordinary serial killer thriller Confession of Murder with this sensational action thriller about a woman recruited to be a government assassin, that deliriously indulges in the excesses of South Korean action cinema. Recalling Park Chan-wook's classic Oldboy, The Villainess is a visionary new take on the neo-noir genre and an incredible thrill ride not to be missed.
Pulp - on Blu-ray + DVD on 6 November 2017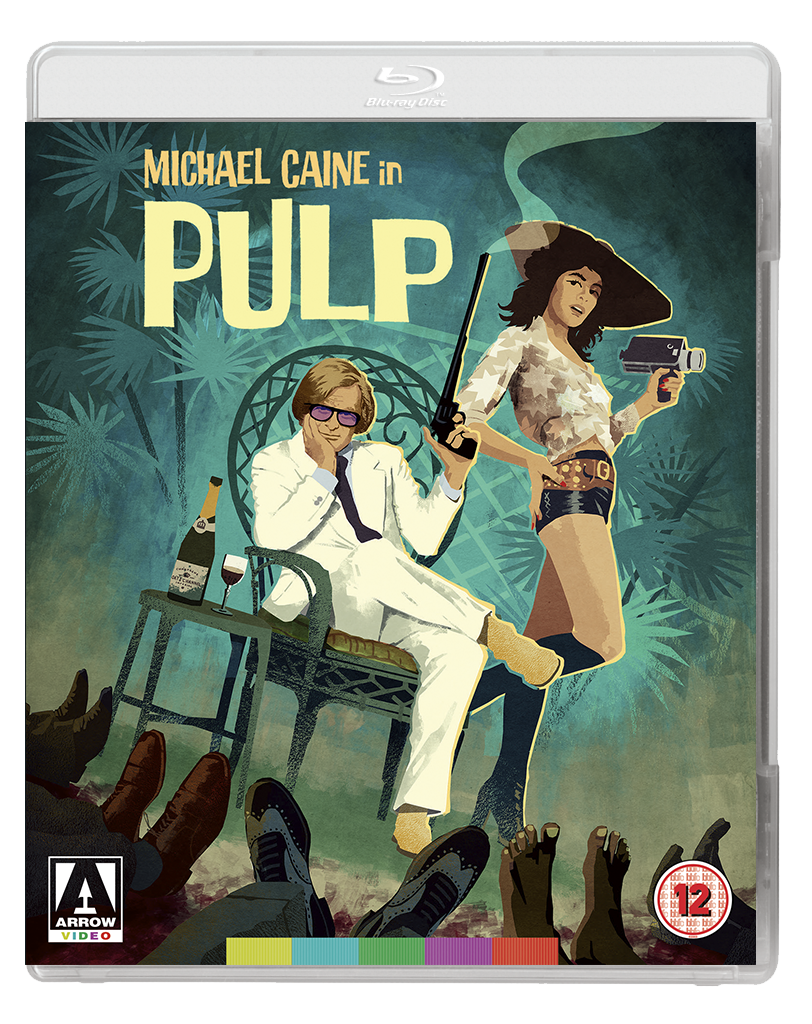 A year after making the classic Get Carter together, Michael Caine and director Mike Hodges reunited for an altogether different in tone crime film, this time a knockabout comedy about a pulp writer who takes on the job of writing the biography of an enigmatic actor. This brand-new 2k restoration from Arrow Films comes with a host of brand news interviews, including with director Mike Hodges, and a collector's booklet with the first Blu-ray pressing.
The Incredible Shrinking Man – on Blu-ray on 13 November 2017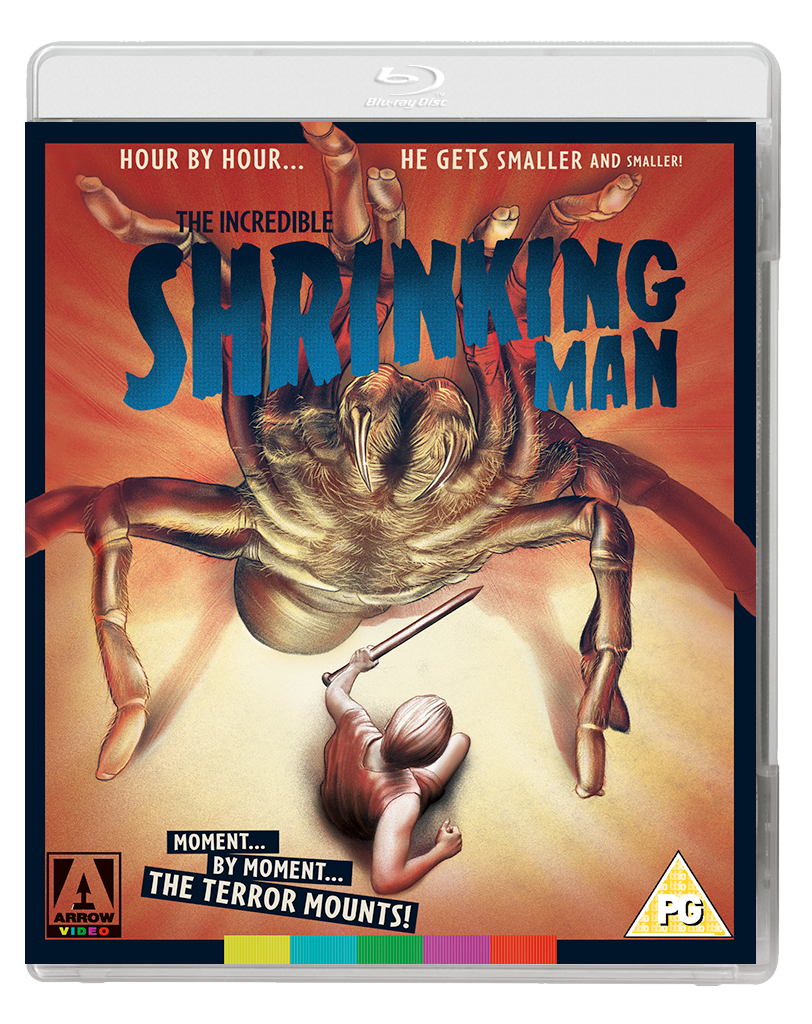 Written by the legendary Richard Matheson (I Am Legend, The Martian Chronicles) and directed by Fifties sci-fi king Jack Arnold (Creature From The Black Lagoon), this is the story of Scott, man who mysteriously starts shrinking at an alarming rate, thrust into a terrifying world of gigantic cats, spiders and other over-sized pitfalls! This release of one of the finest science-fiction films of all time includes a documentary on influential director Arnold, as well as a cut-down Super 8 version of the film.
The Thing – on Standard Edition Blu-ray on 20 November 2017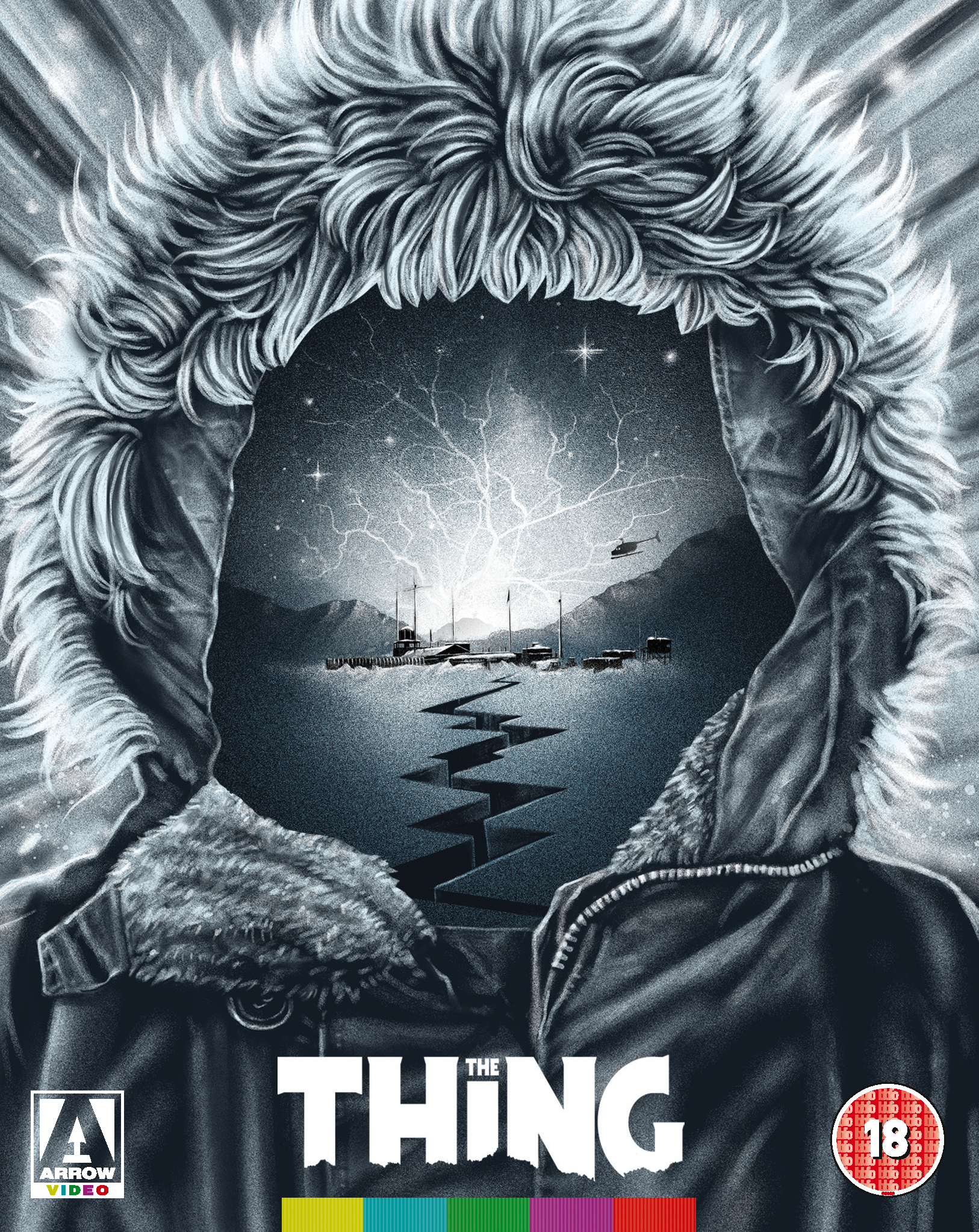 John Carpenter's remake of The Thing From Another World sees the director's regular star Kurt Russell as part of the crew of an Antarctic research facility terrorised by a shapeshifting alien. Showcasing a superb ensemble cast, a sublime score by Ennio Morricone, and jaw-dropping effects from Rob Bottin, this is an essential purchase for fans of one of the greatest sci-fi horrors put on-screen, with the Blu-ray extras including a wealth of behind the scenes footage, a new feature documentary, featurettes, and sensational new sleeve artwork.
Animal Factory – on Blu-ray + DVD on 27 November 2017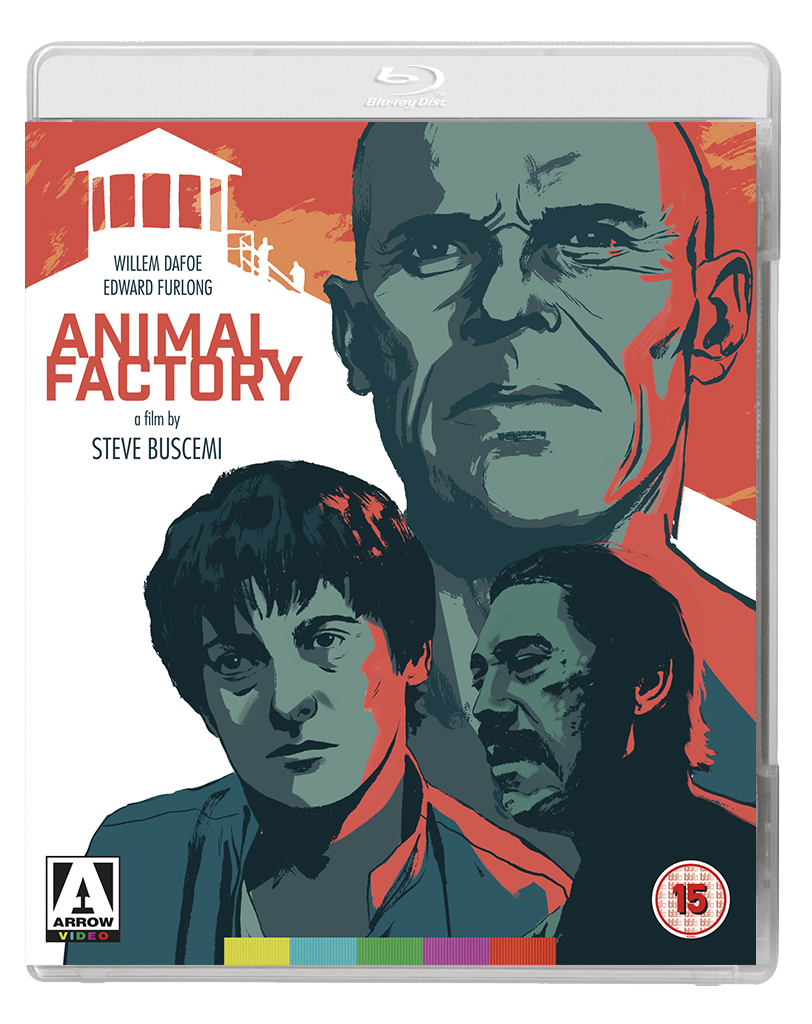 This jailhouse drama from 2000 was a Reservoir Dogs reunion of sorts, with Eddie Bunker adapting his novel and Steve Buscemi directing. The story of a young convict (Edward Furlong) being taken under the wing of an older prisoner (Willem Dafoe), the film also stars Danny Trejo, Mark Boone Junior (Trees Lounge), Seymour Cassel (In The Soup), the late John Heard (Cutter's Way), and features a very curious cameo from Mickey Rourke. Extras include an audio commentary by Bunker and Trejo, a reversible sleeve featuring original and newly commissioned artwork by Jacob Phillips, and a collector's booklet containing new writing on the film by Glenn Kenny with the first Blu-ray pressing.
Seijun Suzuki: The Early Years. Vol. 1 – Seijun Rising: The Youth Movies – Released on Dual Format Blu-ray + DVD on 27 November 2017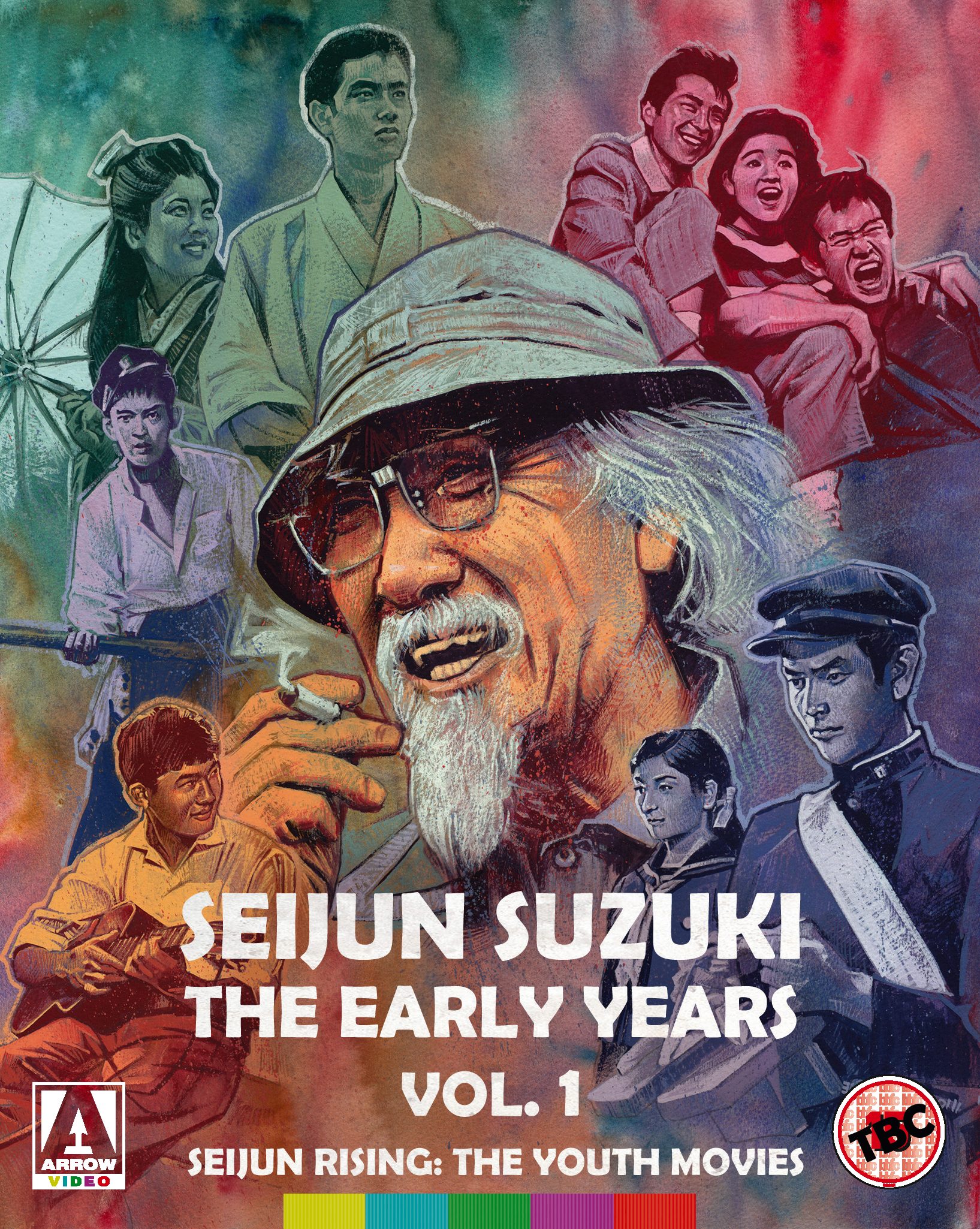 Making their home video debuts outside Japan, this diverse selection of Nikkatsu youth movies charts the evolving style of the B-movie maverick best known for the cult classics Tokyo Drifter (1966) and Branded to Kill (1967). This highly collectable, beautifully packaged Dual Format collection features six films: The Boy Who Came Back (1958), The Wind-of-Youth Group Crosses the Mountain Pass (1961), Teenage Yakuza (1962), The Incorrigible (1963) and Born Under Crossed Stars (1965). It is limited to 3000 copies that comes with a 60-page illustrated collector's book featuring new writing by critic and author Jasper Sharp.