October means Halloween, so it's only fitting that Arrow Video celebrate with an extra big helping of scares and sleaze throughout the month.
They get things kicked off in beautifully spooky style with Vamp - an iconic horror-comedy starring the equally iconic Grace Jones - before heading into darker territory with the release of two horror classics from opposite sides of the world.
One of the pinnacles of the 1980s slasher genre, The Burning, gets a glorious high definition, limited edition SteelBook release that's a must for collectors and horror fans alike. Moving into J-horror territory, October also sees the Dual Format release of Hideo Nakata's follow-up to his Ring films, Dark Water, a gorgeously shot ghost story with more than a few spine-tingling frights. Continuing the haunted house theme, Burnt Offerings is also given a Dual Format release, bringing this classic slice of American Gothic, starring Oliver Reed, to the fore.
If tales of sleaze and corruption are up your street, you can also catch John Frankenheimer's collaboration with Cannon Films, 52 Pick-Up, which sees Roy Scheider delve into the murky world of drugs, sleaze, pornography and snuff.
Get loved up with some undead carnage in Brian Yuzna's gruesome horror, Bride Of Re-Animator. Herbert West returns with a twisted plan to construct the perfect woman from his collection of severed human scraps. Forget 'Netflix and Chill' – it's time to 'Date, Mate and Re-Animate' with a cult classic that will rip your heart right out of your chest!
The jewel in Arrow Video's crown this October though is their phenomenal limited edition release of the works of H.G. Lewis. Shock and Gore: The Films of Herschell Gordon Lewis will be limited to just 500 copies and comes with a host of special features as well as nine Blu-Ray world debuts of some of the Godfather of Gore's classic works. Another version of this set, The Herschell Gordon Lewis Feast, will be limited to 2,500 copies and is released the same day.
Each of Arrow Video's October releases comes with a host of extras – enough to satisfy even the most hardcore film fan.
Vamp – on Blu-Ray and DVD on 3 October 2016
An influence on the more recent From Dusk til Dawn, Vamp is a horror comedy with fangs and sex appeal. Starring the unparallelled Grace Jones as Kinky Katrina, leader of the vampires, this really is a romp-and-a-half.
The Burning – on Limited Edition Dual-Format Blu-ray + DVD SteelBook on 10 October 2016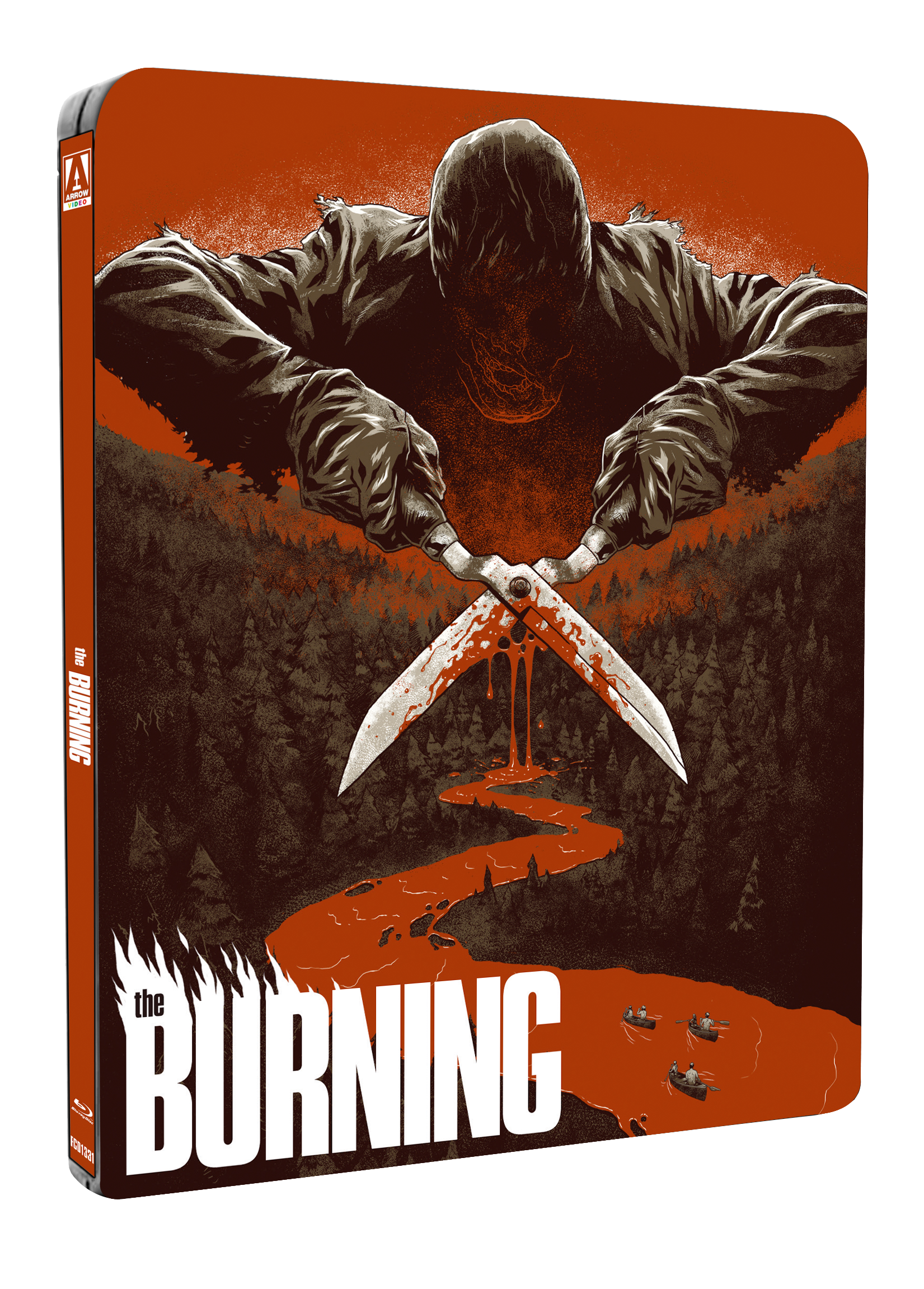 So gruesome for the UK censors of the 1980s, The Burning remains one of the most grisly of that decade's slashers thanks to some truly shocking scares and amazing gore effects by Tom Savini. This limited edition SteelBook presents the film in glorious uncut High Definition.
Dark Water – on Dual Format Blu-Ray + DVD on 10 October 2016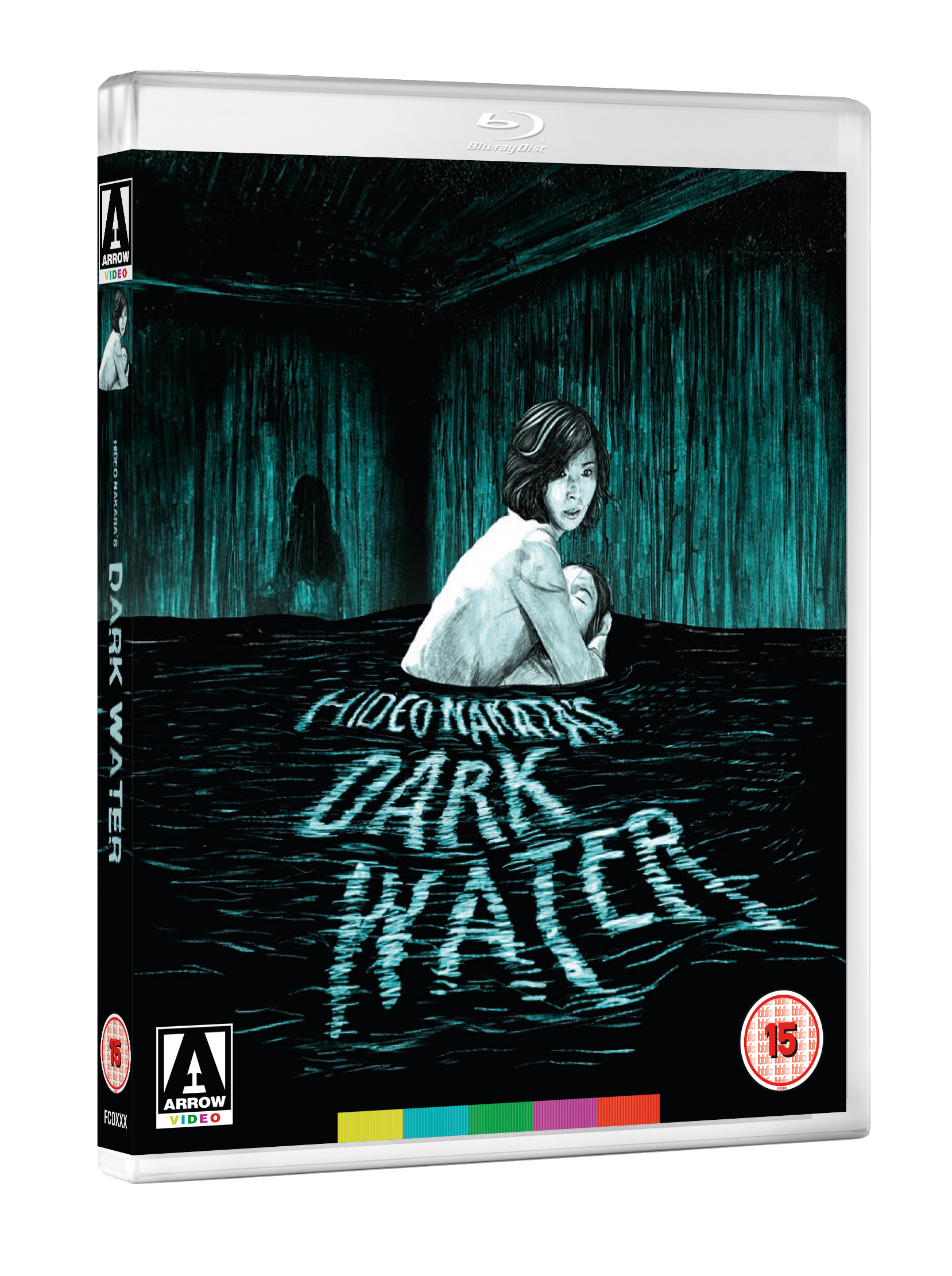 One of the best ghost stories to come out of Japan, Dark Water gave director Hideo Nakata a chance to further explore a genre he excelled in, and terrified audiences with its creepy story, fine performances and chilling sound design.
Bride of Re-Animator – on Dual-Format Blu-ray & DVD on 17 October 2016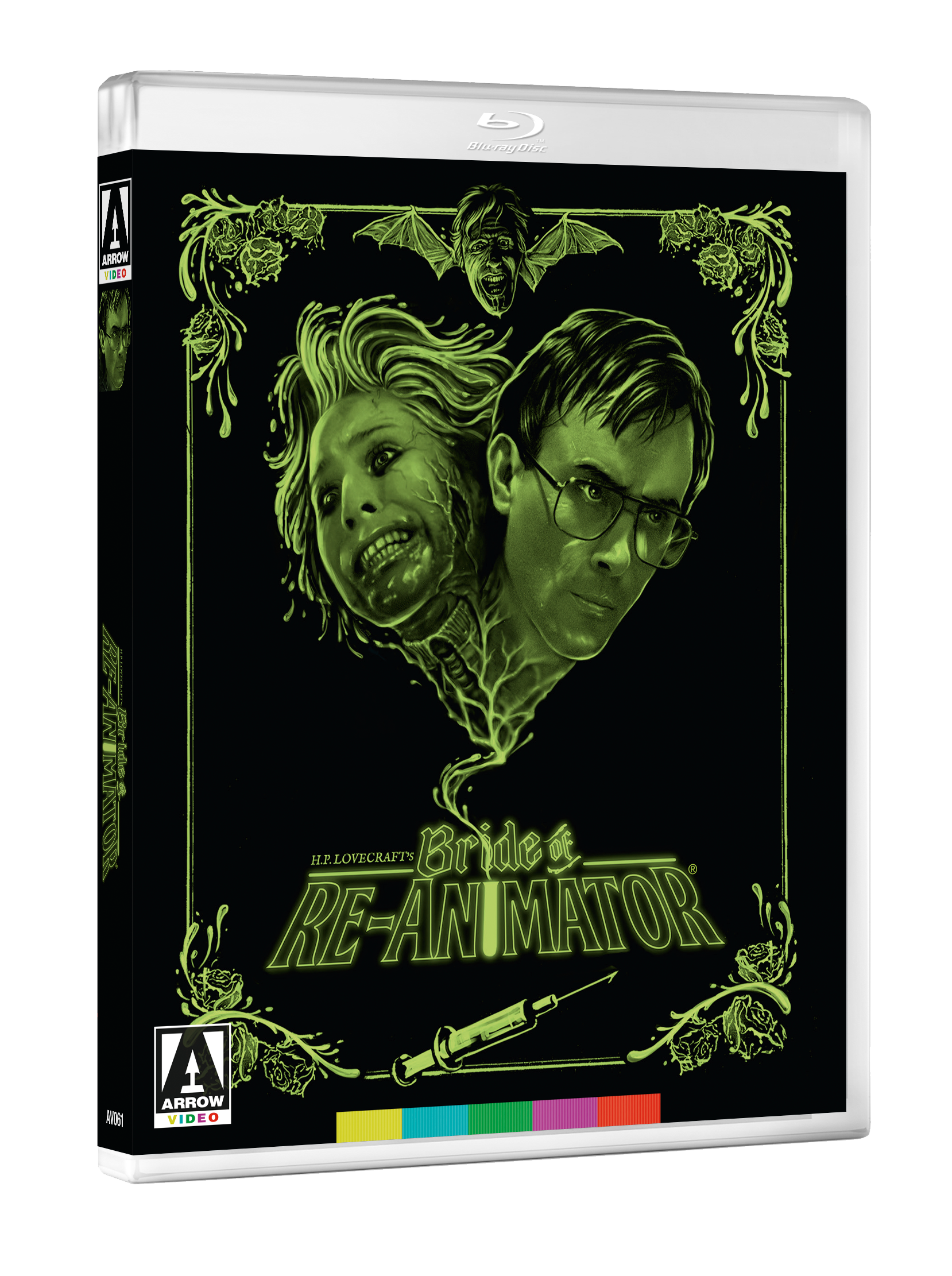 It has been eight months since the bloody massacre at the Miskatonic medical school. Unperturbed by the disastrous outcome of his previous meddling with the dead, Dr West (again played by Jeffrey Combs) continues his research into the phenomenon of re-animation; only this time, he plans to create life – starting with the heart of his young protégé Dan's dearly deceased, Meg Halsey. Surely nothing could go wrong?
Burnt Offerings – on Dual Format Blu-Ray + DVD on 17 October 2016
A classic haunted house tale with a twist, Burnt Offerings sees Oliver Reed's Ben Rolf and his family pitted against malevolent forces at work in their holiday retreat. Whether you're discovering it for the first time, or re-visiting it again and again, this American Gothic scare-fest is one you won't forget.
52 Pick-Up – on Dual Format Blu-Ray + DVD on 17 October 2016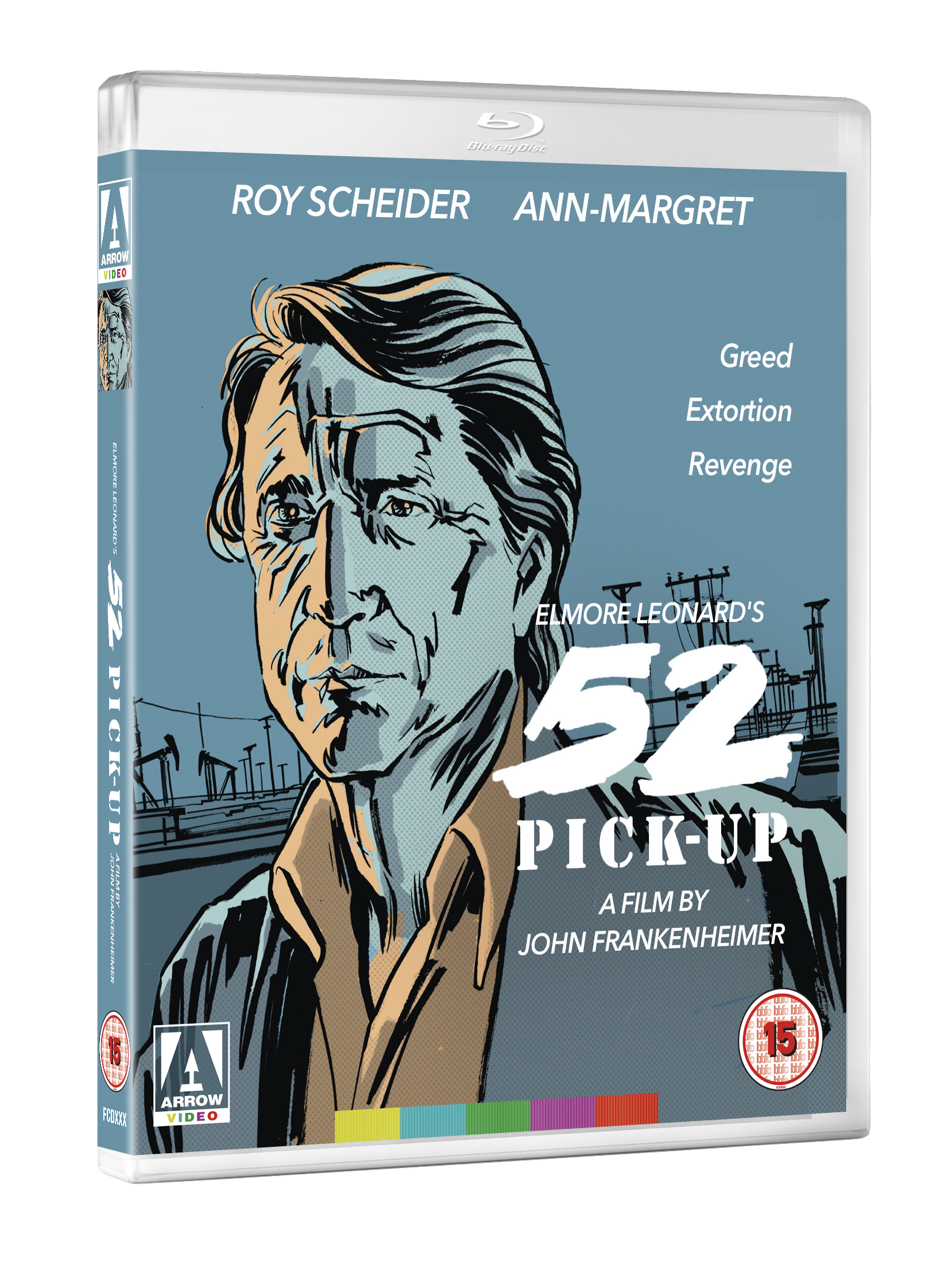 Named as Elmore Leonard's favourite adaptation of any of his works, 52 Pick-Up saw prestigious director John Frankenheimer team up with schlockmeisters Cannon Films to create this perfect blend of high cinema and trash, which takes a look at the world of sleaze through the eyes of Roy Scheider.
Shock and Gore: The Films of Herschell Gordon Lewis – on Limited Edition Dual Format Blu-Ray + DVD on 24 October 2016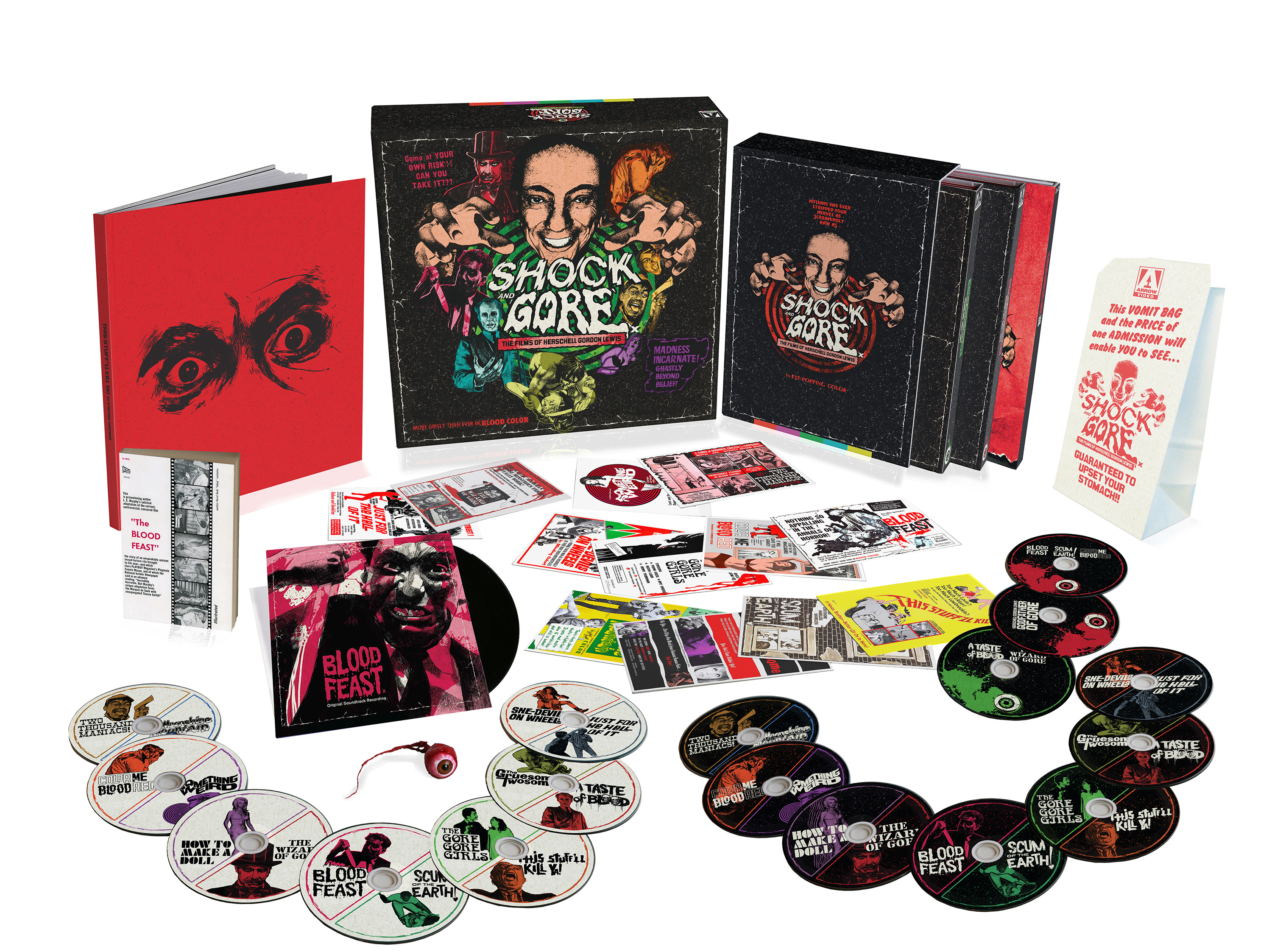 Limited to just 500 copies, this astounding box set is only available from http://www.boxofgore.com/. Featuring 14 of H.G. Lewis's classic films (including nine world Blu-Ray debuts), this set also features an array of exclusive extras such as a fully-illustrated 92 page artbook and a 7″ vinyl single of selected tracks from the Blood Feast score.
The Herschell Gordon Lewis Feast – on Limited Edition Dual Format Blu-Ray + DVD on 24 October 2016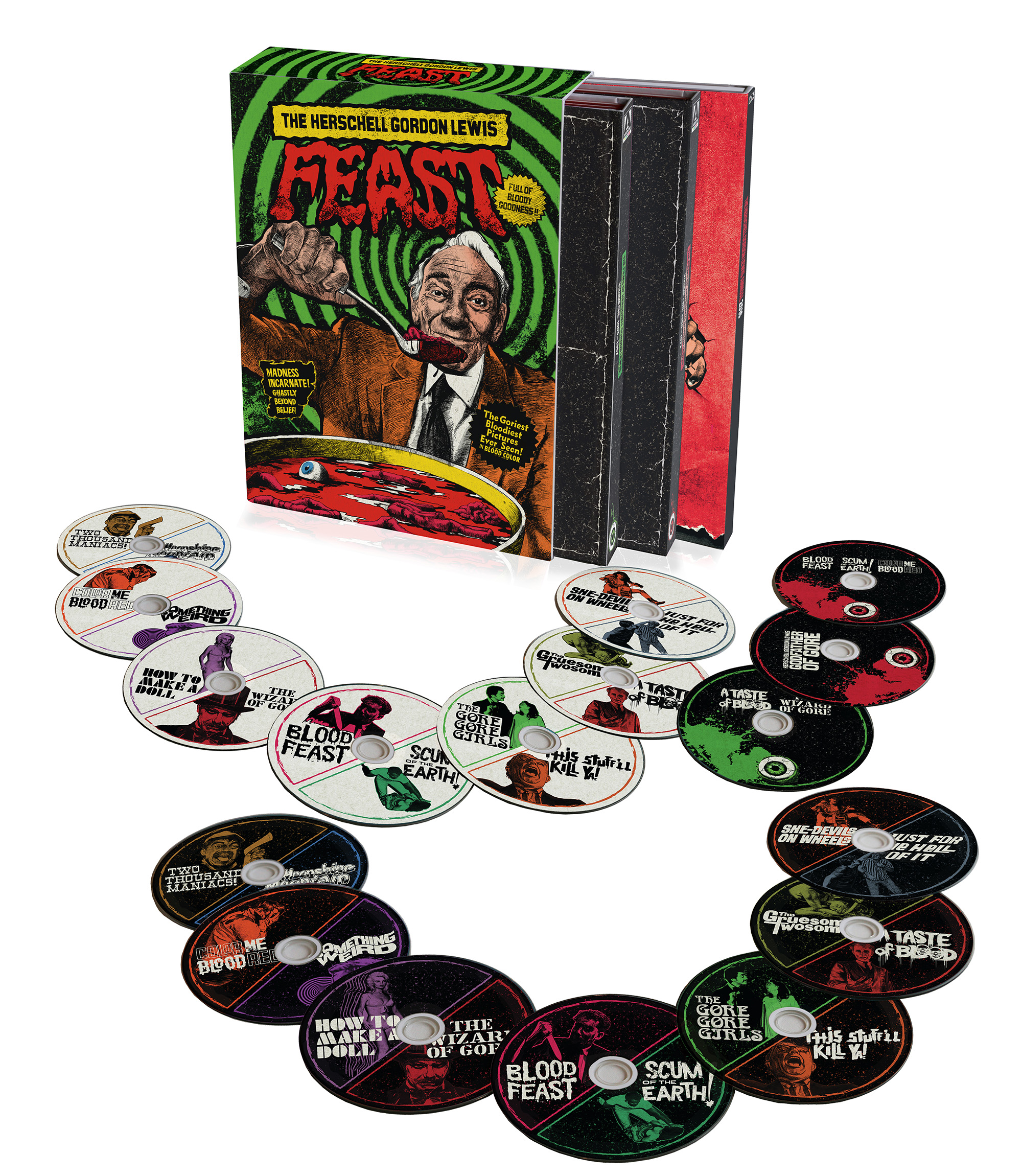 This phenomenal set is limited to just 2500 copies  and features a huge range of special features alongside 14 of Herschell Gordon Lewis's schlock classics on Dual Format Blu-Ray and DVD. Available exclusively through http://www.amazon.co.uk