Arrow Video are starting 2018 the way they mean to go on – with a batch of quality new, and classic releases that you won't want to miss, including a double dose of giallo from Italian maestro Dario Argento, and an outstanding Aussie thriller you might want to watch from between your fingers.
First off, Dario Argento's devilishly good 1971 horror mystery Cat O' Nine Tails gets a superb limited edition 4K restoration. Starring James Franciscus (City On Fire) and Karl Malden (On The Waterfront), this brilliantly byzantine thriller cemented Argento's reputation as a master genre director. The limited edition Blu-ray is packed with extras, and features a new audio commentary, new cover artwork and comes with a poster, lobby cards and a limited edition booklet.
January also sees the release of Argento's gory 80s classic Phenomena, starring Jennifer Connelly (Labyrinth) alongside Donald Pleasence (Halloween)  in a terrifying slice of fear cinema that mixes extreme violence, pounding Metal music, a vicious chimp wielding a scalpel, and enough buzzing insects to choke an entire school – all presented in a sumptuous new 4K restoration, and with a newly created "hybrid" English/Italian audio track on the full length 116-minute Italian version, and featuring a new feature-length documentary on the film.
Finally, the UK Blu-ray debut of the extraordinary and intense Hounds of Love. Described by Variety as a 'powerhouse thriller', this Aussie gem, based on real life crimes, stars Ashleigh Cummings (Tomorrow, When The War Begins) as a young girl who must fight for her life, after being abducted by a dangerously deranged couple, Stephen Curry (The Castle) and Emma Booth (Once Upon a Time). In the tradition of Wolf Creek and Snowtown, The Hounds of Love is an unforgettable film experience.
As an additional bonus this month, Arrow Records are also delighted to announce their second release – the original soundtrack to Nico Mastorakis' thrilling action-horror hybrid 'The Zero Boys.' There will be a limited edition translucent blue vinyl (500 copies). Featuring newly commissioned artwork by Graham Humphreys, and accompanying film notes by Nico Mastorakis.
The Cat O' Nine Tails – on Dual Format Blu-ray + DVD on 8 January 2018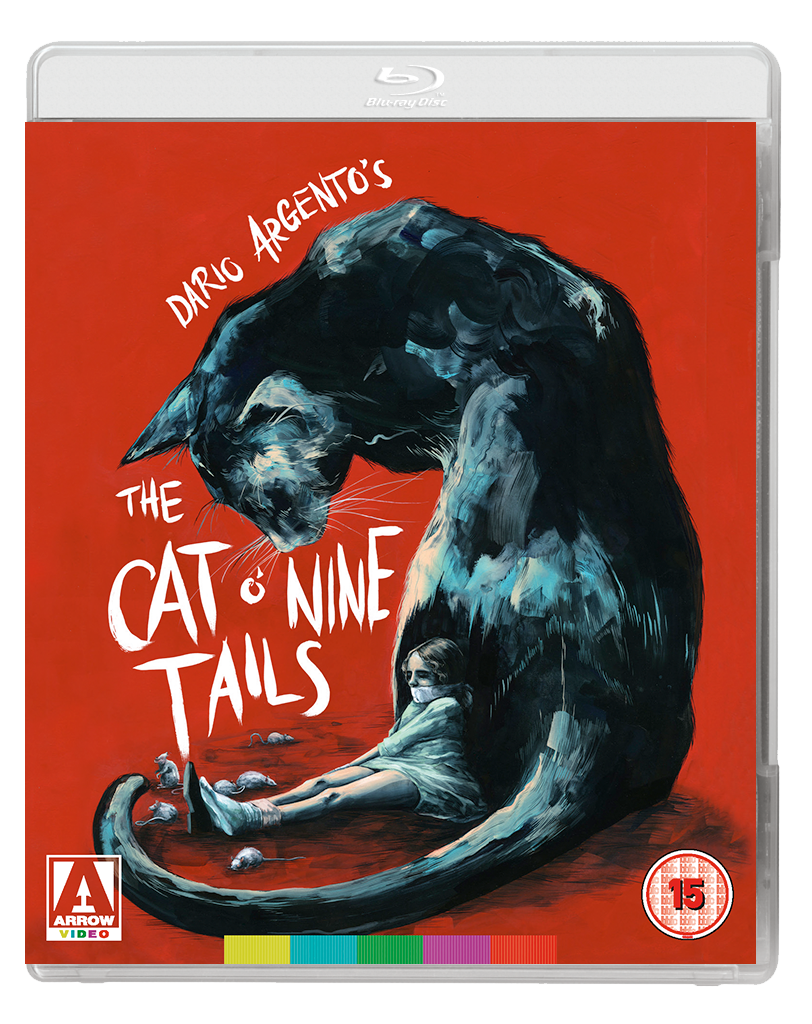 A break in at a genetics lab leads to a spiraling vortex of bloody murder in The Cat O' Nine Tails, Dario Argento's 70s Giallo classic, one of the director's most suspenseful and underrated films. Strange circumstances surrounding the crime pique the interest of a journalist and a blind crossword compiler whose sharp ears have overheard talk of blackmail. However, all the would-be investigators leads soon regret the help they gave as scientists die in front of speeding trains and photographers are viciously slain while others fall to their screaming deaths down elevator shafts. This surreal and nightmarish thriller from one of the acknowledged masters of Italian horror is presented in a highly collectible limited edition, featuring a brand new 4K restoration and stuffed with extras.
Phenomena – on Blu-ray and DVD on 15 January 2018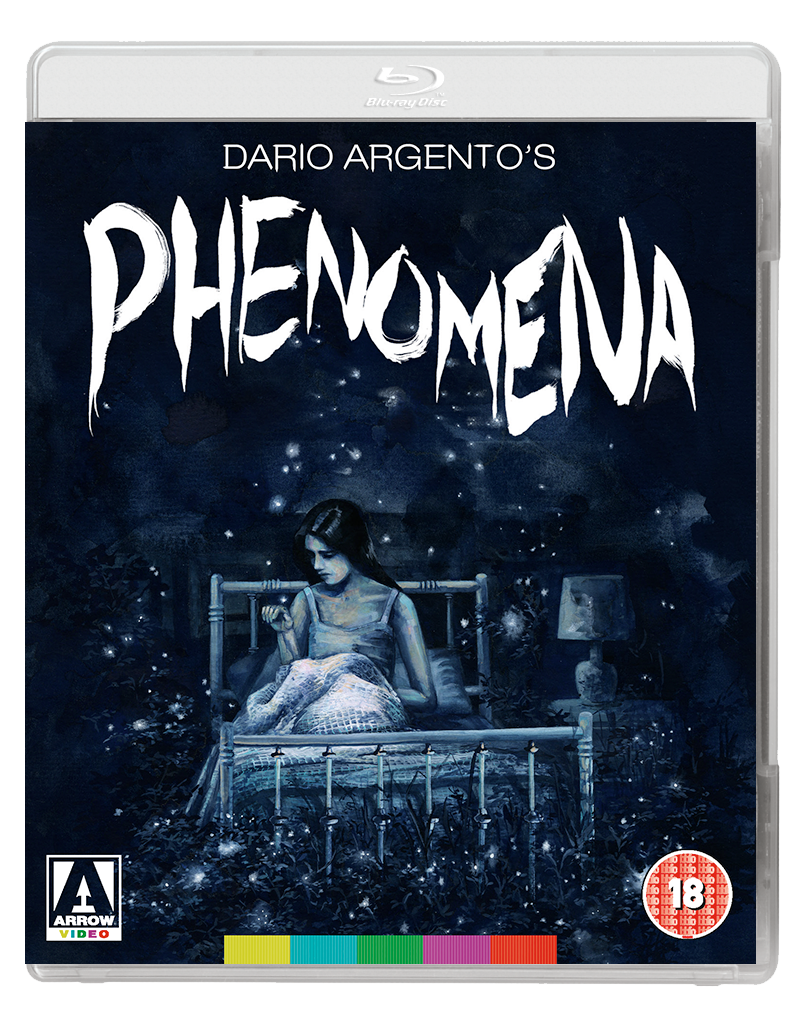 Argento piles on the bloody kills and surreal nightmares as the deafening buzz of a million bugs shatters your eardrums in one of the most demented body-horror movies ever produced, re-authored for this pristine new Arrow Blu-ray. In the film, poor sleepwalking Jennifer doesn't fit in at her boarding school and her uncanny ability to control insects isn't helping her popularity. With the aid of a local Entomologist (Donald Pleasence), can she use her psychic insect skills to find the killer who's leaving her fellow pupils in bloody pieces. The Blu-ray is the definitive release of Argento's creepy classic, featuring a new 4K restoration, a reversible sleeve with new artwork, a feature-length documentary, a new commentary, and an Italian cut of the film.
Hounds of Love – on Blu-ray on 22 January 2018
A critical smash and an unnerving  viewing experience, from writer/director Ben Young, an Australian-set abduction thriller, features a searing central performance from Ashleigh Cummings as a young girl taken prisoner by a deranged couple. Set in the 1980s, and loosely based on real-life events, this harrowing psychological thriller, that Rolling Stone calls 'the perfect true crime horror', is set to join the likes of The Silence of the Lambs as one of the most gruelling serial killer movies ever realised. The film will also be available on DVD under the Arrow Films label on the same day.
Arrow Records
The Zero Boys – on Vinyl on 24th November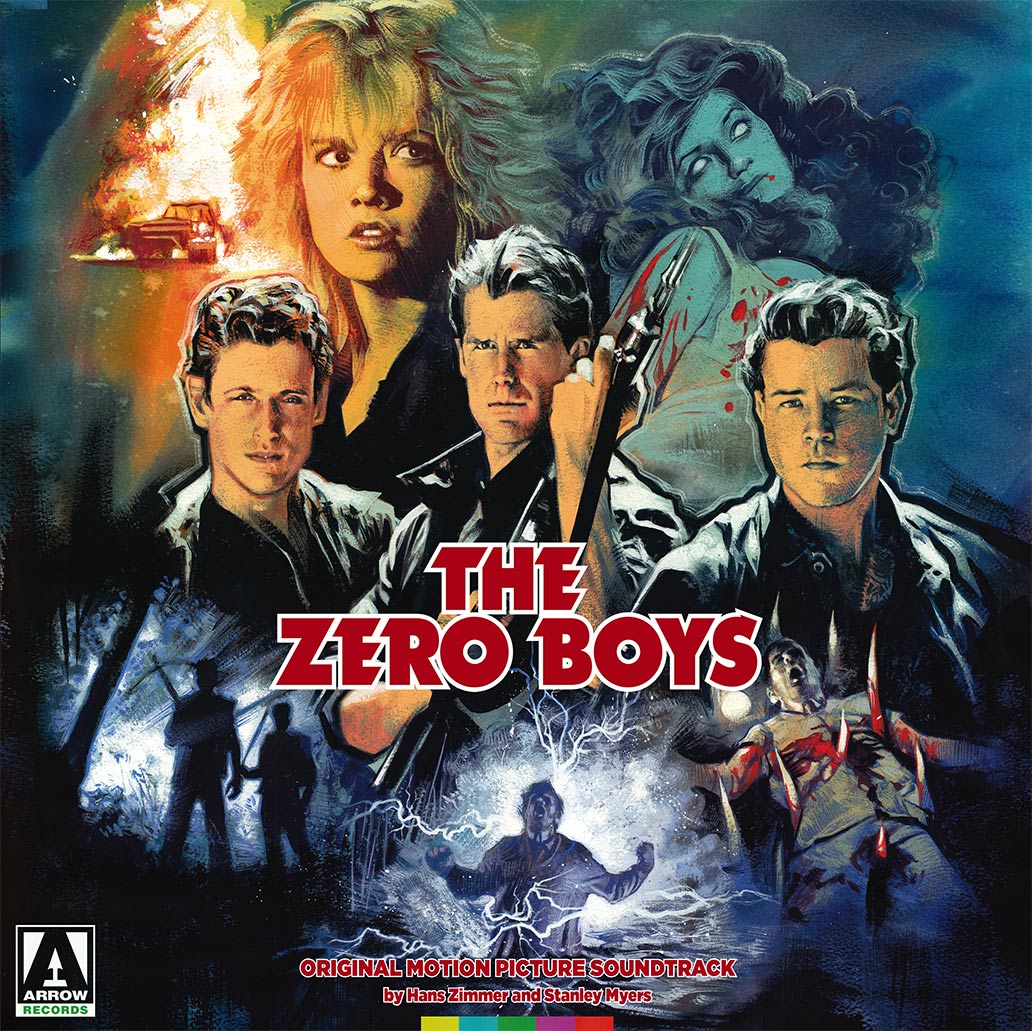 This previously unreleased gem combines adrenaline pumping electronic compositions by the legendary film composer Hans Zimmer (Gladiator, Inception) with tasteful orchestral cues by the renowned scorer of cult films Stanley Myers (Frightmare). This limited vinyl edition has been newly mastered from the original 1/4″ analogue tapes by James Plotkin and is presented on 180 gram wax, housed inside a 350gsm sleeve.
https://www.arrowfilms.co.uk/shop/